Ibra shows his class as Les Bleus scrape through
Sweden vs France 2-0 (Ibrahimovic, Larsson,)
France, ever since their runner-up finish in the 2006 WC final, a match many believe they should have won, has not made big in any tournament they have played in. And the reasons are aplenty – complacence, a generation shift, lack of killer instinct, inability to win crucial moments in matches. All the reasons were on display against Sweden against whom they put up, to put it mildly, a mediocre performance. That they were still able to make it through is due to some luck, as England did not lose to hosts Ukraine
On the other hand, Zlatan Ibramohovic played probably his last Euro Cup match, and left in a blaze of glory, scoring in the 56th minute with a magnificent volley from the edge of the box. Yes, Sweden in the end managed to win just 1 match and finished 4th, but there is a feeling that had they finished better, they might as well have won all their matches and finished group champions. Ukraine's departure on the other hand, kept the issue alive – should UEFA allow only 1 country to host Euro, and let a 15th team qualify?
Ever since Zizou left, many say France lack a leader – a leader like Diego or a Klinnsman, a man with a halo around his head, a man around whom legends can be woven. And on the night, they started off soporific, with a blunder as early as the 3rd minute when Olsson floated a cross into the French Box and Mexes and Clichy stood admiring it. A few minutes later, Ribery shot a weak one into Isaksson with only the goalie to beat. Ben Arfa seemed unable to recover from a shock that he was actually in the starting line-up and ran around a bit before hitting an aimless one over the bar. France's pathetic half was rounded off when Nasri kicked himself as Benzema had come down to retrieve balls himself.
In the second half, after some lazy display upfront from Les Bleus, Sweden counter-attacked, and one of them produced the gem of the night – Ibra scoring off Larssen's cross, and Lloris didn't even get a finger to it. In the meanwhile, Rooney had scored for England, and France had taken their first steps to meet La Rojas in their next round. Nasri was finally replaced by Menez, a risk, considering Menez is on a yellow card, and this brought some purpose upfront as France stormed the Swede citadel in search of an equalizer. However, the Swedes got their second against the run of play as Wilhelsmson first won a free kick and then hit the post, the rebound seeing Larsson putting it into the net.
What next for the teams
Sweden will go back after having restored some confidence with a win vs. 1998 World Cup winners. They will need all that and more – after all their next opponents the team France beat in the 1998 final – Brazil. France scraped through, and plays a team in red hot form – Spain. However, they will need to play way better than they did vs. Sweden to fancy their chances against overwhelming favorites and the defending champions. And Blanc must rethink his strategy when he keeps on saying he won't play a 4-4-2 formation, because at the end of the tournament, he might still remain the last batch of Frenchmen to win a big trophy.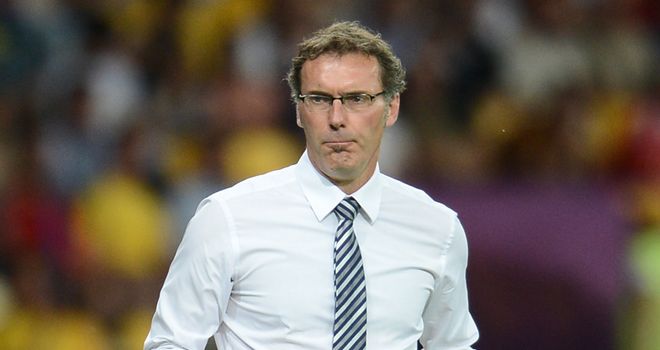 Sweden (4-4-2): Isaksson, Granqvist, Mellberg, J. Olsson, M. Olsson, Svensson, Kallstrom, Larsson, Ibrahimovic, Bajrami, Toivonen.
France (4-3-3): Lloris, Debuchy, Rami, Mexes, Clichy, Nasri, Diarra, M'vila, Ben Arfa, Benzema, Ribéry
Quotes

"Right now I have quite mixed feelings. We should be content after today's victory; we were up against a strong team, because they hadn't been beaten in 23 games. This shows what we were up against. We gave an incredibly good performance. We created a small margin which we perhaps didn't in the matches before, and you need those in order to win matches." – Erik Hamren

"We need to stay optimistic; we didn't make things easy for ourselves. It is not the easiest thing to play Spain at the moment, we have to be rested and need a really good performance to beat them."- Laurent Blanc