UEFA Champions League 2013-14 Group Stage Preview
With Europe's premier club competition just around the corner, let us look at how the groups have shaped up and what a football lover can expect to see. Debojyoti Chakraborty analyses each of the eight groups in a warm up to the continental supremacy

With the start of the 32-team competition of the 59th season of Europe's premier club football tournament only hours away, who stands the best chance to become the Champions of Europe? We take a quick glance at each group here.


Group A
The group comprises Manchester United (champions of English Premier League), Shakhtar Donetsk (champions of Ukrainian Premier League), Bayer Leverkusen (third in German Bundesliga) and Real Sociedad (fourth place finish in Spanish La Liga).
Teams in this group bring in a lot of freshness. With David Moyes taking charge at Old Trafford, Manchester United have endured a tough time in the transfer window. The Scot has inherited the English champions but the team has not looked anywhere near title contenders in Europe for the last few seasons. Group stage should not pose much of a threat for them, but the road ahead does not look too bright.
Bayer Leverkusen had a great domestic campaign last season. They were the only team in the league to defeat the treble winning Bayern Munich. Their previous Champions League campaign was cut short by Barcelona but they advanced from the group stages after beating eventual winners Chelsea, and Valencia. Sadly, they are now paying the price for their success. Their most promising attacking player, André Schürrle has left for Chelsea and defender Daniel Carvajal has been lured by Real Madrid. They are a young team and qualifying from the group stages should be regarded as an achievement.
Shakhtar is a perennial powerhouse from Ukraine and their great asset is their collective team effort. They have been scouted heavily by big spending European giants and as a result their influential playmaker Henrikh Mkhitaryan and midfield anchorman Fernandinho have been snapped up by Borussia Dortmund and Manchester City respectively. But Shakhtar should be able to cope with these losses as they have done time and again, due to their admirable sporting culture. They believe in making a star rather than buying from the market and don't be surprised if they unearth some gem again this season.
Real Sociedad secured their place for the group stages by upsetting Olympique Lyonnais 2-0 in the play-offs. Sociedad are back in the competition after eight long years and have already lost their midfielder Asier Illarramendi to Real Madrid in the transfer. They start the campaign as rank outsiders in this group and anything beyond group stages – they have been there only once so far in 2003-04 – will be a tremendous boost to their emerging status.
Group B
This group has Real Madrid (runners-up in La Liga), Juventus (champions of Italian Serie A), Galatasaray (champions of Turkish Süper Lig) and FC København (champions of Danish Superliga).
This is a group that sees two giants of European football clash very early in the competition. Real Madrid, record nine-time champions, can crack a joke or two as they are the only team in the group not to be crowned domestic champions last season. They have been in the news for all the wrong reasons (controversies regarding the pursuit of Gareth Bale and sale of Mesut Özil) during the frantic transfer period. But there is no denying the fact very few can match them on the football pitch – both in glamour and skill.
Another big team in this group, Juventus, true to its name, seems rejuvenated after the dark years of match-fixing scandal saw them suspended to lower divisions. They seem to have no competition domestically winning back-to-back scudetti.  Buoyed by a magnificent attacking line – with the purchase of Carlos Tevez and Fernando Llorente – The Old Lady will surely compete with Los Blancos for top honours in this group.
Galatasaray, the Turkish giants, have made a strong impression in Europe over the years. Unfortunately they are drawn in a group that almost surely will make them compete in the Europa League. But Galatasaray is no pushovers with (ageing) stars bringing in their continental experience into play. They may throw in a surprise or two which could make the race to top the group very intriguing.
FC København will enter Group B as clear underdogs and they may work in their favour. With no expectation, the Danish side can express itself and give their opponents – who would expect nothing less than a win – a scare! Their target should be to avoid the wooden spoon.
Group C
The group features Benfica (runners-up in Portuguese Primeira Liga), Paris Saint-Germain (champions of French Ligue 1), Olympiacos (champions of Greek Superleague) and Anderlecht (champions of Belgian Pro League).
There is no clear-cut winner in this group. Neither does it boast of any European superpower. But what one can surely say is that Benfica is an honest team. They would perform consistently punching above their weights. Over the years, they have showcased some eye-catching talents and this year too, there should be no exception.
PSG is leading the French revolution. With big money spending, they have built a solid squad that won the Ligue 1 last year. So, undoubtedly they have been able to perform as a team. But as Laurent Blanc takes over from the seasoned campaigner Carlo Ancelotti, would he be able to sustain the good show? This is a critical question.
Olympiacos has been a constant name in the group stages of the Champions League for quite a few years now. But they seem a bit static and have not made much progress in the continent. With one veteran and another exciting newbie as opposition, exit from the group stages loom large over the Greek team.
Anderlecht could be the surprise package in this group. With the recent influx of several Belgian talents across the biggest of European leagues, one can surely assume Anderlecht will produce some magic on their own. Don't be surprised if they do well, particularly at home, and join the Europa League.
Group D
This group has Bayern Munich (champions of Bundesliga and Champions League), CSKA Moscow (champions of Russian Premier League), Manchester City (runners-up in English Premier League) and Viktoria Plzeň (champions of Czech Gambrinus Liga).
Bayern Munich start the group stages as clear favourites. It will be fascinating to see how the new champion team plays under the supervision of tiki-taka maestro. They have a settled side but that might be completely refreshed (or jeopardized?) with a new footballing psychology. Whatever happens, Bayern and Pep Guardiola are too good not to iron out the glitches, if any, and top the group.
Manchester City also feature a new man at the helm. The seemingly impatient Manuel Pellegrini will have to withstand the constant management pressure. He has a newish look to the side which is star-studded. But star value did not count last time when they were exposed very harshly in this competition. Will this year be any different? Can they make it to the knockout stages? Well, they should.
CSKA Moscow will have to find a loophole in the armoury of its more accomplished opponents if it has to advance to the next round. One definite advantage this team will get is their home condition(s). Freezing temperatures, ice-laden surface and having already been half way through their season should favour the Russian side at home. They have to fully make use of it to have any chances of survival.
Viktoria Plzeň, the Czech champions can be proud of themselves even before their first match in the group stages. They have done it the hard way – they have won three back-to-back play-offs to reach this stage of the competition. Anything beyond this would be a bonus! They should play a carefree approach to enjoy the beautiful game and gain valuable experience for future.
Group E
The teams in this group are Chelsea (third in English Premier League), Schalke 04 (placed fourth in Bundesliga), FC Basel (champions of Swiss Super League) and Steaua București (champions of Romanian Liga 1).
Chelsea is the only team in what is possibly the weakest group of the lot to qualify for the Champions League 2013-14 without any play-off. Not surprisingly, they start as favourites to top the group. With the right mix of experience and youth, Chelsea has one of the most balanced sides in the tournament. New-wine-in-old-bottle coach Jose Mourinho has claimed to be the Happy One and he will not do justice to his status if Chelsea fail to win the group.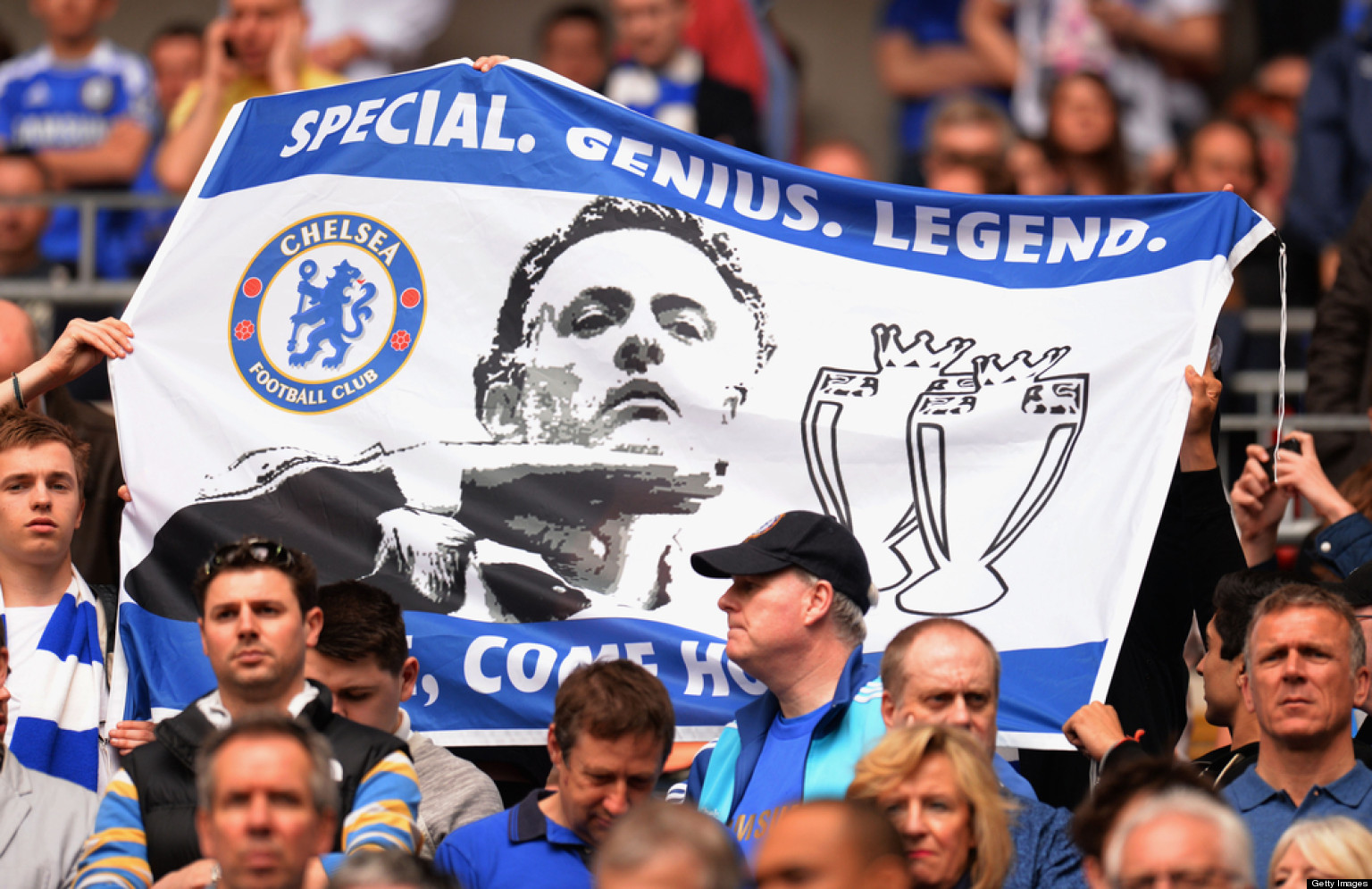 Schalke 04 defeated PAOK FC from Greece in the qualifying play-off, even after being a man down, to make this far. They are a team on the decline and are fortunate enough to find themselves in this relatively easy group. Even with their inconsistent showing, progressing to the knockout stages should not be an issue for Schalke 04.
FC Basel have been quite impressive in its short stint in the Champions League in recent years. This time they had to see off two qualifying play-off challenges to reach this far, but this might be it. Progressing in the expense of Schalke 04 (or Chelsea!) looks too optimistic and giving a good account of themselves should be their objective.
Steaua București, along with Viktoria Plzeň and Celtic, are the only clubs to survive three play-off rounds. They should be applauded for their achievements and whatever happens from now on should be seen as a bonus. With luck on their side – it has been so far, courtesy of this relatively easier group – their European exploits may not end after the group stages as Steaua București might just find themselves in the Europa League.
Group F
The four clubs are viz. Borussia Dortmund (runners-up in Bundesliga), Arsenal (fourth in English Premier League), Napoli (runners-up in Serie A) and Olympique de Marseille (runners-up in Ligue 1).
Group of Death, without a shadow of doubt. This is the only group with no domestic league champions. But that cannot take the shine away from the prospect of mouth-watering clashes in this group. Last year's finalists Borussia Dortmund can easily be knocked out of  the competition. This is quite possible, but then again, the fantastic German outfit should be in the knockout stages. They might face a few challenges too hot to handle en route, but eventually an early exit does not seem a probability.
Arsenal have reached the main stages of Champions League for the 16th consecutive season. They might have to appear in the play-off round against Fenerbahçe to achieve this feat, but this is a serious achievement. With the transfer deadline day capture of Mesut Özil, Arsenal are looking even stronger in the attacking third. Add to that the experience of Professor Arsene Wenger and Arsenal seem to be just slightly favourite to sneak into the knockout stages.
But this does not mean that Napoli will be fighting a lost cause. They are a strong, technically sound team and with a little bit of luck, Napoli can even top the group. Perhaps the only factor going against them is their inexperience at this competition compared to all other teams in the group. Rafael Benítez, taking over the charges this season, will hope to cover up for that with his own past exploits in this coveted competition. Still they will be backed by the football romantics and Champions League football is not alien to upsets.
Olympique de Marseille may not qualify from this group but their fans will give a hard time to their opponents, especially at home. This club focuses on home-grown talent – a rarity in today's big money spending mentality – and hence boasts of a very loyal and passionate fan base. If they can remain in Europe in spring, that should be satisfactory for them.
Group G
The group consists of Atletico Madrid (third in La Liga), Zenit St. Petersburg (runners-up in Russian Premier League), FC Porto (Champions of Portuguese Primeira Liga) and FK Austria Wien (champions in Austrian Bundesliga).
Atletico Madrid represents the Spanish renaissance in a perfect way. They have shown the world that Spanish club football is not about the Big Two anymore and Atletico can be a force to reckon with, this year. Blessed with a plethora of local talents and armed with typical tactical awareness of the game – so typical of any Spanish club or national side – they are firm favourites to win this group.
Like any other Russian club, Zenit St. Petersburg will make life extremely difficult for any visiting team in the extreme Russian weather conditions. Coupled with their added match sharpness – Russian season is already midway and they have come through two qualifying round wins – Zenit will be a hard nut to crack. Going by the low profile of this group, Zenit might just sneak into the knockout stages.
Just like Benfica, Porto also comes across as a very determined club, from Portugal. They will not sound threatening to the opponent, but would be remarkably effective and consistent at what they do. This does not mean that Porto is a boring side, but over the years their European exploits have been marginalized and this year they might have to settle with a third place finish in this group.
Austria Wien is considered a punching bag in this group where the other three look neck and neck in terms of their strengths. So if Wien can cause a few upsets, the group dynamics will change on its head. The gap in class could prove to be too much for the Austrian outfit and a group stage of six matches might take its toll on them.
Group H
FC Barcelona (champions of La Liga), AC Milan (third place finish in Serie A), Ajax (champions of Dutch Eredivisie) and Celtic (champions of Scottish Premiership) form this group.
There have been question marks over Barcelona's dominance in Europe with last year's emergence of Bayern Munich. It is time for Barcelona to show the world that they are still firmly in control. The group in itself poses a few challenges in terms of AC Milan – they seem to play each other quite often these days – a recovering Ajax side and Celtic, against whom Barcelona lost last year at this stage. But still, Barcelona, helmed by a relatively inexperienced Gerardo Martino and boosted by the capture of Neymar Jr. should be favourites to top the group.
AC Milan are going through a rebuilding phase. They are not definite title contenders in Italy and in Europe they would just like to consolidate their position. Having come through a tricky tie against PSV Eindhoven in the qualifying stages, Milan look all set for the main stage. Their attacking options are frightening for the opposition and barring any major upset, they should make it to the next round behind Barcelona.
Ajax represent the fading Dutch dominance in Europe. They are the only club from Netherlands, and rank outsiders to progress from this group. This is not surprising if one considers that Ajax is more of a selling club now, that is seen as a supply line for talent to other clubs in Europe. But getting out of Europe altogether from the group stages will be an embarrassment for this historic club.
Celtic FC makes this group a unique one – all the clubs have been crowned as Kings of Europe. But Celtic cannot take any heart from that. They have a passionate home support but getting past Barcelona and Ajax would be not short of any fairy tale for them. However, they will play with lots of heart and their brand of direct, physical football has a chance of getting a backdoor entry to Europa League.
Conclusion
We are all set to witness the top 32 teams from Europe battle it out for what is thought to be "even better than the World Cup". This year's edition features teams from 18 countries. But will it be the same old story of teams from Spain, Italy and England bullying others? Or shall we get to see a new champion outside the Holy Trinity as Bayern Munich became the first club to do so last year after 2004? Whatever happens, embrace yourself for some spectacular matches, some sheer moments of brilliance! Goalden Times will be with you throughout the journey and will ensure you are not missing out on anything.